GST provides expert resources and services in an increasingly complex domestic and international transportation environment. By selecting the combination of logistics services that best complements your requirements, you can ensure products arrive anywhere in the world in a manner that speeds your business process.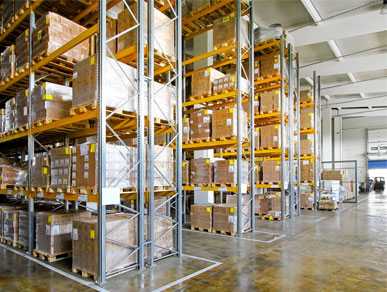 INTERNATIONAL LOGISTICS
GST's knowledge of international shipping regulations allow us to offer door-to-door service for your company's international requirements. Our experienced international specialists will provide support to ensure your international shipment is handled according to your specification.
WAREHOUSING & JUST-IN-TIME DELIVERY
GST's supply chain integration allows you to react to rapid changes in the market place while minimizing your investment risks and operational costs. GST can provide centralized inventory storage as well as timed and staggered delivery per your roll-out schedule. We can deliver products from multiple manufacturers in one shipment with consistent labeling and tracking.
TRANSPORTATION
GST's transportation services are designed to meet unique shipping logistics or delivery requirements not covered via standard options. These services include: lift gate delivery, "inside" delivery, unboxing of equipment, and trash removal. GST provides the required tax and export compliance documentation.