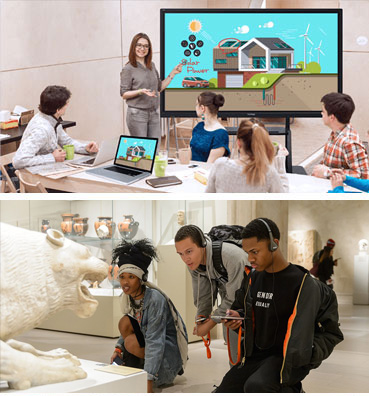 Through our partnerships with key AV industry manufacturers and vendors, GST offers the most advanced and integrated audiovisual solutions
Our tailored solutions services encompass providing the design, hardware fulfillment, system installation/integration, control panel programming, testing, training, and support/maintenance. GST's Audio Compliance solutions span from secure command and control network operations centers to integrated AV/VTC classrooms, to large-scale auditoriums.
•  Extensive experience in providing AV solutions and services to corporate,
..  government and education sectors
•  Service professionals certified in the latest technology, products, and services
•  Full AV and IT integration and interoperability
•  Design and integrate customized solutions to meet client's requirements and specs
SMART CLASSROOM SOLUTIONS
Beyond the Classroom – Connecting teachers and students wherever they are.
Today's classrooms have evolved into active learning centers, with more and more educators seeing the importance of integrating interactive displays into classrooms to encourage lively discussions. Our GST's Smart Classroom Solutions are optimized to have the friendliest user interface and classroom-ready solutions to support schools by bringing a truly interactive and collaborative learning experience into their classrooms.
Foster Active Learning & Collaborative Interaction
Intelligent Handwriting Recognition
MS Office Compatibility
Data-to-Go
Video Recording
Floating Toolbar
20-Point Multi-Touch Interactivity
Wireless Solution for Seamless Collaboration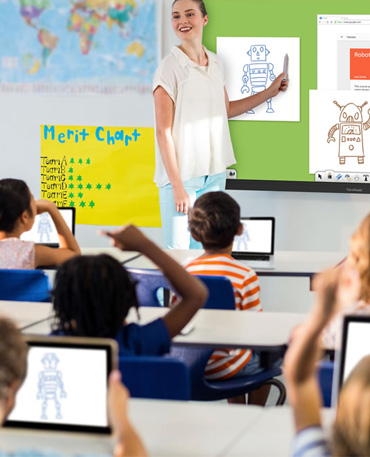 STRATEGIC PARTNERS