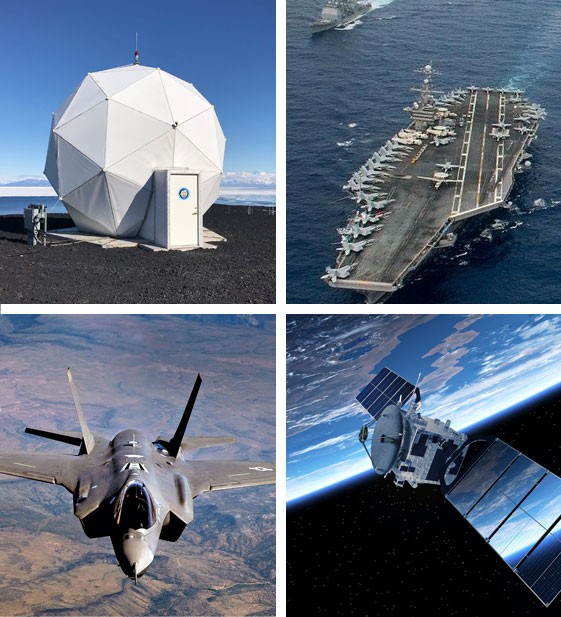 IT Services and Computer Support for Federal Government Contractors 
GST has provided IT and AV solutions to the aerospace and defense sectors for several decades. With our intimate knowledge and expertise, GST can deliver quality service to our federal clients who come to us with any IT and AV needs. Our expert team is ready to support each customer with in-depth care to achieve objectives and project requirements.
GST is capable of meeting even the toughest of deadlines while taking every measure to ensure a strong and secure supply chain.  We understand the challenging regulations associated with federal industries. Our goal is to strive to deliver quality and seamless execution.
What you can expect with GST:
High Quality Sourcing
Secure Supply Chain
ISO 9001:2015 Certified
Cost Effective and Efficient Integration Center
Experienced IT and AV teams
GST's expertise in the federal government include:
GST is a woman- and minority-owned small business enterprise

GST has the financial strength to handle large projects

GST can work and ship nationally and internationally

GST capabilities are all in-house; we don't rely on other partners to execute on projects and programs

GST's headquarters is a showplace for the latest IT and AV technologies

GST has the experience and knowledge to execute government regulated contracts (GSA)

GST has a proven track record of creating success through relationship- and technical-focused customer service
Please find GST's contracts at our contracts page
GST is a SBA certified, minority-owned and woman-owned business with extensive work experience with federal agencies. GST not only provides cutting-edge technology solutions and expert professional services, but also has the necessary contracting options to quickly and easily procure of a myriad of program requirements. With increasingly complex domestic and international transportation requirements, GST also provides expert resources and services, including CONUS and OCONUS support presence, that can best complement your deployment needs to ensure products arriving quickly and safely anywhere in the world.