Founded in 1985, GST has grown by offering the widest breadth of products, custom-tailored solutions, and exceptional customer service across industry-leading and visionary technologies

WHY GST
FLEXIBLE + CUSTOMIZABLE SOLUTIONS AND SERVICES TO MEET YOUR NEEDS
GST is a woman-owned business that helps its clients stay ahead of the technology curve, connecting them to advanced end-to-end IT and AV solutions and services tailored to meet their needs. GST's global expertise inspires confidence and creates lasting relationships.
IT Solutions
Founded in 1985, GST has grown by offering the widest breadth of products, custom-tailored solutions, and exceptional customer service across industry-leading and visionary technologies.
AV Solutions & Services
GST's design expertise, customized solutions, and certified team serve to create successful audio-visual projects
GST Services
Tap into our in-depth knowledge, technical experience, and best-in-class processes to stay ahead of changing demands and achieve better business results
WHAT GST OFFERS
IT & AV SOLUTIONS FOR A CONNECTED WORLD SINCE 1985
As the leading technology integrator, GST works with key industry manufacturers to provide you with comprehensive and creative solutions that include the latest technologies, products, and design methodologies.
HOW GST DELIVERS
GST PROVIDES EXPERT RESOURCES AND SERVICES TO ENSURE MEETING YOUR REQUIREMENTS
Business operations require 24/7 support and monitoring. GST's customized services extend beyond staff augmentation. GST's certified and trained professionals can provide the necessary services to meet your mission-critical objectives and business workflows.
CHALLENGE: The initial discussions with the customer began with our AV engineers. Due to the scope of work, the GST Team worked with the customer, weeks prior to the proof of concept, to determine the design...
CHALLENGE: Lynwood USD reached out to GST with an immediate target deadline for a fiber install project. Lynwood USD sought to run fiber optics within the District office and seven other Elementary schools...
CHALLENGE: The Ronald McDonald House, Los Angeles and GST entered discussions for the procurement, installation and configuration of a new Audio-Visual system for the Media Room at their Lyman Place facility.
GST Named as 2021 Best Places to Work in Los Angeles by Los Angeles Business Journal
This fifteenth annual program was created by the Los Angeles Business Journal and Best Companies Group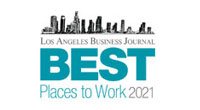 GST Named to Inc. Magazine's Annual List of Best Workplaces for 2021
The list is the result of a wide-ranging and comprehensive measurement of American companies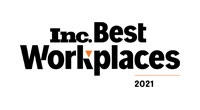 TRUSTED BY THE WORLD'S BEST