Our IT Team Is Now Part of Yours
Tap into our in-depth knowledge, technical experience, and best-in-class processes to stay ahead of changing demands and achieve better business results. Collaborate with us to leverage solutions that optimize your technology and help you:
Grow your business, increase agility and manage risk
Shift spending from operations to innovation
Drive improved enterprise decisions
GST's Integration Center is a climate-controlled environment with advanced networking, secure remote access, and ISO-certified procedures. Certified engineers and technicians work with logistical and technical expertise to help reduce the risk, cost, and complexity of IT integration. GST's deep expertise focuses on technology and vertical markets, working in collaborative teams to build next-generation solutions where the two intersect. GST partners in navigating technology-growth opportunities for our customers. GST constantly re-evaluates and evolves its go-to-market strategies to help our partners stay relevant in the ever-changing world of technology.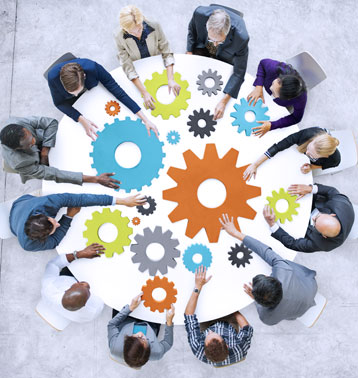 MANAGED SERVICES
Business operations require 24/7 support and monitoring. GST's customized services extend beyond staff augmentation. GST's certified and trained professionals can provide the necessary services to meet your mission-critical objectives and business workflow.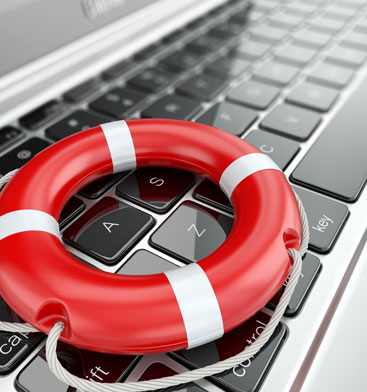 MONITORING & ALERTS
• 24x7x365 monitoring
• Data center alerts
• Security alerts
DOCUMENTATION & REPORTING
• Maintenance & warranty list
• Asset & software inventory
• Customized reports
SERVICE DESK
•  Local GST service desk
•  Remote desktop management
•  Comprehensive ticket reporting
HARDWARE SUPPORT
•  Software updates & patching
•  Routine maintenance
•  Basic warranty support
•  System upgrades
PREVENTATIVE MAINTENANCE
•  System health check
•  Software & patching updates
•  Restoration testing
BACK-UP SUPPORT
•  On-site backup maintenance
•  Backup strategy & planning
•  Backup checks
CLIENT MANAGEMENT
•  Strategic review meetings
•  Product procurement services
•  Vendor liaison
•  Industry updates and roadmaps
CYBERSECURITY SUPPORT
•  Web content filtering
•  Vulnerability reports
•  Firewall maintenance
•  Endpoint security updates
PROFESSIONAL SERVICES
GST Professional Services are designed to assist you with your technical support requirements and can be tailored to meet each customer's needs
GST's proactive and consultative approach allows us to insert ourselves early in your planning, exploratory, and development stages of a project. This progressive thinking allows us to anticipate advancements in technology and engineer scalable solutions that leverage your existing infrastructure and IT investments. The approach ensures GST maintains the capacity and flexibility to evolve as your business needs do. At GST, our focus is on integrating the emerging technologies that are driving the evolution of business. No question is too complex. We have the capabilities and deep experience to deliver the answers you need to move forward. We can help you take decisive action and achieve sustainable results.
Our consulting services focus on our customer's most critical issues and opportunities – where business and IT intersect: strategy, organization, operations, technology (current and forthcoming) transformation, and digital across industries and geographies.
Our areas of specialty include:
Cloud
Enterprise Networking
Enterprise Compute
Consulting Services
Security
Unified Collaboration
Mobility
End-User Education Training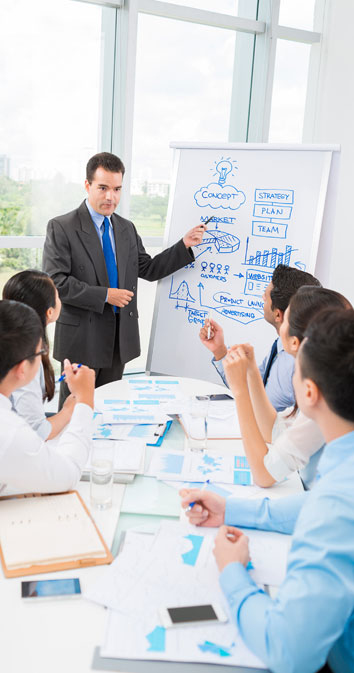 GST technology experts will help you analyze and plan your projects and can guide you through the implementation of complex technology solutions. GST engineers have worked with client management teams to design and implement some of the most successful complex solutions. GST holds itself directly accountable for results, not just recommendations. We work with your staff to develop strategies and solutions that delivers maximized ROI and enhances business functionality.
Consulting & Design – developed in our Solutions Center and backed by real-world experience, we will consult and design solutions that fit your business needs.
Implementation & Integration – our certified professionals follow industry practices and apply expert knowledge to lower your costs, avoid downtime, and reduce installation times.
System Configuration– improves consistency and compatibility through our custom configuration expertise.
Support & Maintenance Response Services – our fast response time ensures you'll have same-day service when you need it.
Warranty Support & Services – GST warrants to the original purchaser of the hardware product, that the product is free from defects in materials or workmanship under normal use and service for a period of one (1) year from the date of purchase.
WORLDWIDE LOGISTICS & SERVICES
GST provides expert resources and services in an increasingly complex domestic and international transportation environment. By selecting the combination of logistics services that best complements your requirements, you can ensure products arrive anywhere in the world in a manner that speeds your business process.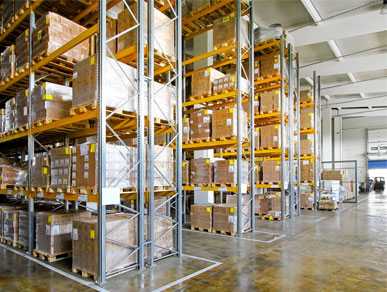 INTERNATIONAL LOGISTICS
GST's knowledge of international shipping regulations allow us to offer door-to-door service for your company's international requirements. Our experienced international specialists will provide support to ensure your international shipment is handled according to your specification.
WAREHOUSING & JUST-IN-TIME DELIVERY
GST's supply chain integration allows you to react to rapid changes in the market place while minimizing your investment risks and operational costs. GST can provide centralized inventory storage as well as timed and staggered delivery per your roll-out schedule. We can deliver products from multiple manufacturers in one shipment with consistent labeling and tracking.
TRANSPORTATION
GST's transportation services are designed to meet unique shipping logistics or delivery requirements not covered via standard options. These services include: lift gate delivery, "inside" delivery, unboxing of equipment, and trash removal. GST provides the required tax and export compliance documentation.
PROCUREMENT & STAGING
GST expansive global warehouse facilities allow us to provide unique post services such as staggered/staged deployments, as well as procurement and warehousing of critical solutions that may become End-of-Life (EOL). This provides continuity of the business without the need for new product testing delays.
SYSTEM CONFIGURATION
GST's engineers, technicians, and program managers ensure that every system is configured to meet program specifications as well and integration compatibility with other systems in the environment. Our processes and procedures ensure correct installation and configuration of the hardware and software on each of the system platforms.
SOLUTION CENTER ACCESSIBILITY
Our Solutions Center is available 24/7 for on-site and virtual connection for your engineers to pilot and test various solutions and platforms. GST also provides on-site "fly-away" kits for on-site testing.
QA & SYSTEM TESTING
All quality assurance, safety, and quality are governed by GST's ISO 9001:2015 Quality Management System. In addition, GST adheres to all manufacturing standards, as well as strict safety and secure protocols, in order to ensure consistency and quality. GST Integration Center is electrostatic discharge (ESD) and foreign object debris (FOD) compliant.
GST INTEGRATION CENTER
GST's Integration Center provides an efficient and cost-effective way to provide consistent quality deployments. Our engineering staff has extensive design experience with enterprise equipment and systems. We can assist with initial rack design, create assembly and verification procedures, manage and prototype modifications, and ensure compliance with appropriate standards. GST follows detailed program IT architecture schematics and strict ISO 9001 quality work instructions to guarantee craftsmanship.
GST SERVICES
GST is the definition of a full-featured technology services provider. GST has the infrastructure to facilitate numerous multifaceted, multimillion-dollar
projects – simultaneously. Our offerings contain only proven systems, unparalleled technical support, expert design and architecture engineering, and a comprehensive project/program management team.
DOCUMENTATION
Racks are shipped with full user documentation, including hardware and software schematics and a complete system configuration guide. Control of design and assembly documentation is rigorously governed to ensure timely updates as changes are implemented.
DELIVERING CUSTOM BUILT SOLUTIONS ACROSS THE GLOBE
The preparation, planning, and deployment of IT and AV Infrastructures are time intensive and cost prohibitive. GST integration and supply chain services offer the perfect balance of efficiency and performance, providing much needed bandwidth to your team.
BENEFITS
Rack integration services from GST eliminate the labor-intensive tasks you must perform each time you install new server clusters, storage devices or networking equipment. By relying on GST professionals to rack and cable your data center systems, you are ensured consistency and high quality.
Our ISO 9001:2015 certified process ensures that your systems are configured and tested with the highest level of care and oversight.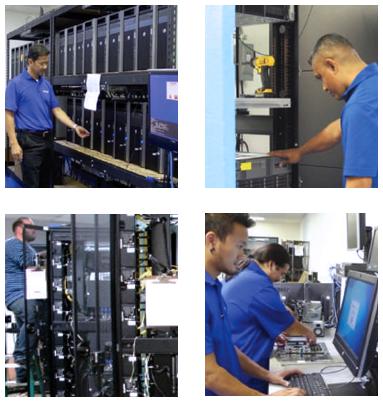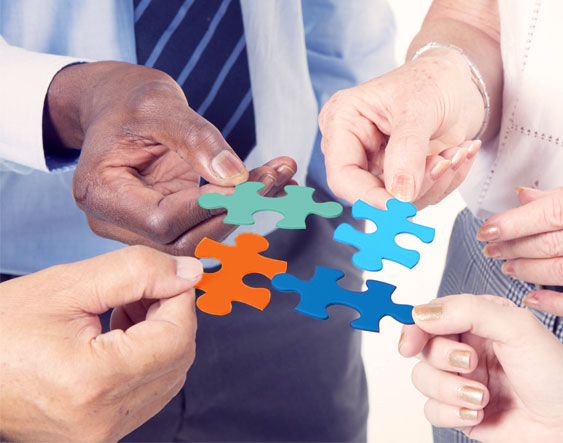 IT STAFFING SERVICES
Connecting The Right People with Business
Behind every revolutionary technology stands an innovator. It is people who are at the forefront of the brilliant technologies that operate the world we live in. For this reason, GST takes a personal approach to find the right candidates for our customers. We seek the perfect blend of business acumen, technical expertise, and personal charisma in the professionals we consider.
Regardless of the staffing need, we work with our customers' requirements, goals, and objectives to deliver the exceptional talent they've come to expect. We make it a point to become intimately familiar with our customers' corporate cultures to ensure the professionals we deliver seamlessly become de facto members of their organizations.