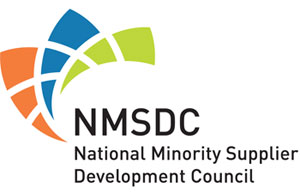 Cerritos, CA – June 25, 2021 – Golden Star Technology (GST) is pleased to announce that we have joined the NMSDC eMarketplace (powered by ePS) – the largest national diversity small business emarketplace available today! Because we are participating in this program, we now have eCatalog and eOrder processing capabilities to meet your purchasing and financial requirements.
"We are excited in partnering with ePS to drive further the core of our strategy: 'Enable MBEs to grow.' NMSDC eMarketplace provides a seamless and agnostic connection between Corporations spend management systems and thousands of Minority Business Enterprises that carry NMSDC's gold standard certification," said Jose Turkienicz, NMSDC Chairman of the Board.
There are three ways that we can help you meet your diversity spend goals:
We now have the technology needed to participate in your eprocurement platform, no matter which format you use. Whether Coupa, Ariba, Jaggaer, or any other platform, we can accept and process your orders.
You can build your own "custom" eMarketplace, free of charge, with your selection of multiple MBE catalogs including ours.
You can buy from our catalog within the NMSDC eMarketplace.
About GST
GST helps clients stay ahead of the technology curve with a wealth of advanced IT and AV solutions. Our company is highly versatile, offering a broad array of end-to-end technology solutions and services including managed services, worldwide logistics, systems integration, deployment and supply chain, and audiovisual. With more than 30 years of experience, GST's adept team of skilled technology professionals has the expertise to handle comprehensive projects and services. GST's global expertise, customized solutions, commitment to customer care, and responsive execution inspire confidence and serve to create successful and lasting client relationships. For more information, please visit www.gstinc.com.