Our Areas of Specialty Include:
From the Collaboration to the Security to the Cloud – GST can help your organization design, implement and manage technology solutions that will help you to meet your business needs. With access to the right information at the right time, you can become more productive, transact business more efficiently and make informed decisions faster. But just as your company's success depends on what you do with your data, your IT survival depends on your systems' ability to deliver and maintain leading-edge technology solutions that meet specifications, on-time, and within your budget. Contact GST today to learn more.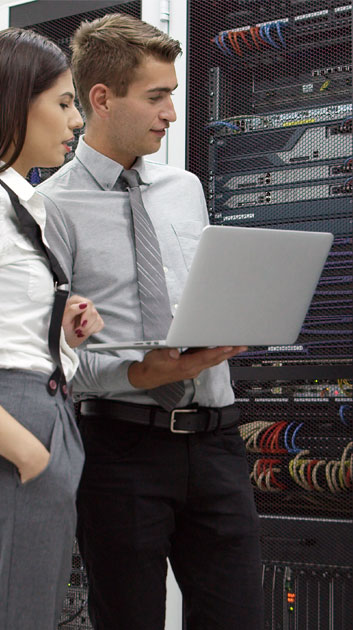 Client Computing
We provide customized white box or OEM servers and storage solutions to enable flexible software-defined infrastructures. We recommend and provide computer infrastructure to optimize software and applications and business process.

Mobility
The rapid expansion of mobile devices presents a unique opportunity to gain faster insights by connecting the unconnected. GST solutions provide the performance and reliability that IT organizations need today – apps respond faster, devices stay connected, and users experience the freedom to roam. Our broad portfolio of mobility solutions will help you succeed today and in the future.
Cloud Solutions
GST delivers enterprise-class communication services faster, better, and more cost-effectively than any solutions available in the marketplace today. By leveraging GST solutions, businesses can enjoy the flexibility of cloud services with the quality and control of premise-based equipment.
GST helps bring the cloud experience to wherever your apps and data live. We offer agnostic multi-cloud, multi-stack managed service for public and private clouds that simplifies operations to help you reduce risk, eliminate complexity, and accelerate cloud adoption.
Security Solutions
To protect your critical applications and data from intrusions, your IT infrastructure needs a strong security posture. GST can assist your organization in understanding your current security state, and in building a plan to improve your security strategy over time.

Data Center 
The most valuable asset of any organization is information, which makes the datacenter the vault. From small remote offices to enterprise, multi-continent infrastructures, GST can tailor scalable data center solutions that energize storage, hyper-converged infrastructure, cloud services, secure mobility, multifaceted collaboration, and all types of virtualization.
Networking
From IoT to an always-on mobile workforce, organizations face increasingly complex IT infrastructures that are more exposed to attacks than ever before. Companies need a seamless path from device and user discovery, wired and wireless access control, attack detection and adaptive response – based on set policies. Today's network acts as a multi-facet service delivery, management, and security tool. Today's networks require intelligent routing, switching, and bandwidth to accommodate different types of video and data.
Today we are faced with unique challenges to accomplish this idea.  Exponential data growth requires scalability and elastic storage capacity.  Increased application demands require performance standards that fluctuate and deliver.  And, uptime requirements are no longer a convenience, but rather a requirement of doing business.  All these new demands have resulted in a new generation of storage and computing technologies that are helping us meet the rules for the new information economy.
Among them are flash integrated storage, hybrid- and multicloud computing, converged infrastructures and business-driven IT platforms. Which solutions is right for you? GST can help you navigate the complexities of storage and services, and design and implement an architecture that meets your unique requirements.
Our Storage and Compute Solutions Include:
Converged Infrastructure
Infrastructure-a-a-Service (HPE GreenLake)
Integrated IT Management
Hybrid IT Platforms
Storage Automation
Data Protection
Backup & Recovery
Storage Networking
Composable Solution
Bladed Infrastructure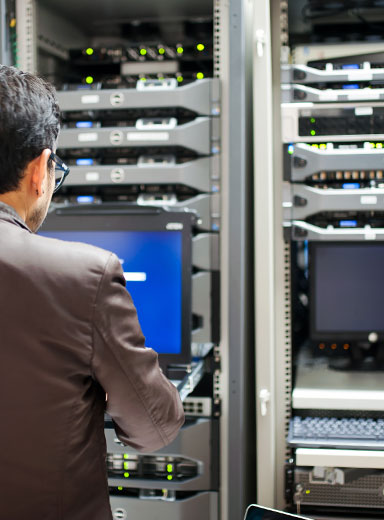 GST delivers complete mobile experiences for on-demand, collaborative, productive, and unbound work styles
As a team, we leverage three decades of hands-on experience to offer the companies we work with a complete methodology to acquiring, managing, and integrating mobility solutions into their existing infrastructures.  Our end-to-end approach goes beyond hardware and software deployment.  We enable IT to integrate, control, and simplify all aspects of mobility management.  Ultimately we empower business through mobile innovation.
Mobility Infrastructure Assessments
GST subject matter experts can help assess your infrastructure in order to determine its readiness to support the addition of mobile devices in the enterprise.
Be Proactive
We can develop a comprehensive strategy around your mobility effort.  From roadmaps to security to network integration.
Device Management
Utilizing industry best practices and deep expertise in device management and deployment, GST's configuration lab provides proven, rapid, and concurrent deployment of mobile devices across the country.
Security
Even more critical than access devices and the network, user management and security are imperative to any organization's complete mobility strategy.
Support
GST 24/7/365 support.  We're always available if you need us.
Private – trusted and reliable, Public – low cost and flexible, Hybrid – get the best of both Clouds
With a broad array of technologies supporting an even broader array of applications, understanding how different elements relate between clouds is challenging, if not impossible. Lacking the knowledge of and sight into the interdependencies across the entire technology value chain keeps IT from driving innovation with new technologies.
GST provides a powerful underlying technology built into its overall monitoring platform. It extends the ability to monitor the entire IT stack both on-prem and off-prem by monitoring and mapping dependencies within technologies, across technologies, and across both public and private clouds.
Take full advantage of GST's capabilities to achieve critical success factors for your cloud strategy:
The optimal mix of cloud consumption models
Reduced exposure to business and IT risks during your transition to cloud
The ability to intelligently automate your cloud platform
Leverage fully managed, highly secure Cloud Solutions for your business-critical workloads via our comprehensive Support Services
SECURITY SOLUTIONS
Identify, analyze, and validate network security vulnerabilities that can threaten your business
To protect your critical applications and data from intrusions, your IT infrastructure needs a strong security posture. GST can assist your organization in understanding your current security state, and in building a plan to improve your security infrastructure over time. GST can help with implementation, configuration, training, and lifecycle management of your security strategy and infrastructure.
Our Security Solutions Include:
Email Protection
Security Awareness Training
Cloud Security
Digital Risk Security
Next Generation Compliance
SOC-as-a-Service
Next Generation Firewall
Enterprise SD-Wan
Secure Access
Web Application Security
GST Security Services can provide peace of mind as our experts can help manage and maintain the evolving state of your business's network security. Our services provide proactive protection of your IT infrastructure by identifying vulnerabilities in the network, web applications, and Internet perimeter and prioritizing corrective actions to protect the confidentiality, integrity, and availability of your organization's assets and information.
GST's Security Posture Assessment services can help your business:
Reduce the risk of intentional or accidental access to IT assets and information.
Identify security vulnerabilities in your network infrastructure.
Develop a prioritized list of steps required to fix identified vulnerabilities.
Improve compliance with federal and state regulations that require security assessments.
Reduce the time and resources trying to stay current with new and emerging vulnerabilities.
Validate current security policies and practices against industry best practices and verifying areas that require security budget or staffing.
Receive an independent, third-party security assessment that strengthens your organization's security policy and compliance efforts.
GST's consultative approach begins with a comprehensive assessment of the datacenter. We evaluate current investments, stakeholder needs and business/mission objectives. We then apply multi-disciplinary expertise to target the ideal technologies that will ensure our solutions supports the complete enterprise – from the data center to the network to the desktop and mobile users.
Data Center Solutions include:
Hyper-Converged Infrastructure
Data Storage Design and Application
Disaster Recovery (DR) and Continuity of Operations (COOP)
High Performance Compute (HPC)
Virtualization

Storage Backup
Big Data
Cloud Computing
Network Consolidation
Data Center Unified Fabric
Wired / Wireless. Stay Connected. 
GST's trained and certified engineering staff will fine-tune your network before many new enterprise technologies dominate network bandwidth and the network has lost sight of its intended goals.
GST looks at your network as a whole in the context of business/mission goals, legacy infrastructure, budgetary constraints, and future scalability options. We recommend the best use of resources to enable multi-media collaboration, anywhere wireless communications, data center optimization and network visibility and monitoring. In addition, we orchestrate the demands of competing enterprise technologies to optimize network performance.
GST Networking Solution Approach:
Control. Response: Malicious insiders and IoT-based attacks continue to grow, bypassing perimeter security defenses. GST helps reduce the risks and vulnerabilities to enterprise networks.
Identify What's On the Multi-Vendor Wired and Wireless Network: Visibility and detection is a minimal starting point for securing a company's network. Automated fingerprinting, profiling of endpoints, and continuous observation is also needed for extended control of the devices and users connecting to the network.
Secure Access for Guest, BYOD, and Corporate Devices: there are a number of ways to securely connect devices to a network – without compromising security. GST's solutions feature several tools to simplify connectivity, onboarding, and endpoint configuration.