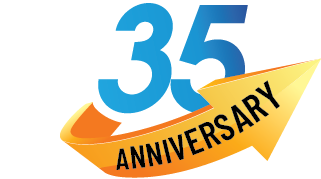 Our History Conveys Our Market Strength and Customer Commitment
Founded in 1985, GST has grown by offering the widest breadth of products, custom-tailored solutions, and exceptional customer service across industry-leading and visionary technologies.
IT & AV Solutions for a Connected World Since 1985 
GST is a woman-owned minority business that helps clients stay ahead of the technology curve with a wealth of advanced IT and AV solutions. Our company is highly versatile, offering a broad array of end-to-end technology solutions and services including managed services, worldwide logistics, systems integration, deployment and supply chain, and audiovisual.
With more than three decades of experience, GST's adept team of skilled technology professionals has the expertise to handle comprehensive, 360-degree programs and services. We're also network-centric, providing the backbone needed to create strong, reliable and secure infrastructures that scale for the future.
Our highly consultative approach has made us a trusted advisor to some of the world's top companies. GST's global expertise, customized solutions, commitment to customer care, and responsive execution inspire confidence and serve to create successful and lasting client relationships.
MISSION STATEMENT
GST delivers world-class technology solutions and services that empower our clients, employees, and community to achieve their goals.  Your success is our success.
VISION
To create a global growth company that enriches the lives of our employees, partners, and community.
OUR VALUES
ACCOUNTABILITY

: We have a "can do" attitude while providing the best solutions and services.  We take personal responsibility for our actions and results.

BUILDING CONNECTIONS

: We value and maintain lasting relationships with our clients, employees, and community.  We encourage and practice a positive work environment.

CHARACTER

: We are committed to honesty, sincerity, and professionalism in all of our words and actions.
GST Worldwide Corporate Headquarters
12881 166th Street, Cerritos, CA 90703
Map and directions »
Phone: 562.345.8700
Toll Free: 800.833.0128
Service Hotline: 877.778.8930
Fax: 562.546.1290
Email: info@gstinc.com
GST Named as 2021 Best Places to Work in Los Angeles by Los Angeles Business Journal
This fifteenth annual program was created by the Los Angeles Business Journal and Best Companies Group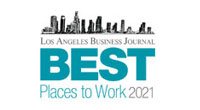 GST Named to Inc. Magazine's Annual List of Best Workplaces for 2021
The list is the result of a wide-ranging and comprehensive measurement of American companies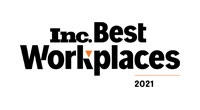 GST WORLDWIDE BRANCH OFFICES
Inland Empire, California
11801 Pierce Street, Unit 275
Riverside, CA 92505
Toll Free: 800.833.0128
Phone: 562.345.8791
Service Hotline: 877.778.8930
Fax: 562.546.1290
Email: sales@gstinc.com
Orange County, California
555 Anton Blvd, Ste 150
Costa Mesa, CA 92626
Toll Free: 800.833.0128
Phone: 562.345.8700
Service Hotline: 877.778.8930
Fax: 562.546.1290
Email: sales@gstinc.com
San Diego, California
4888 Ronson Ct., Suite P
San Diego, CA  92111
Toll Free: 800.833.0128
Phone: 562.345.8700
Service Hotline: 877.778.8930
Fax: 562.546.1290
Email: sales@gstinc.com
Las Vegas, Nevada
3960 Howard Hughes Parkway
Suite 571
Las Vegas, NV 89169
Phone: 702.433.3330
Fax: 855.856.3323
Email: sales@gstinc.com